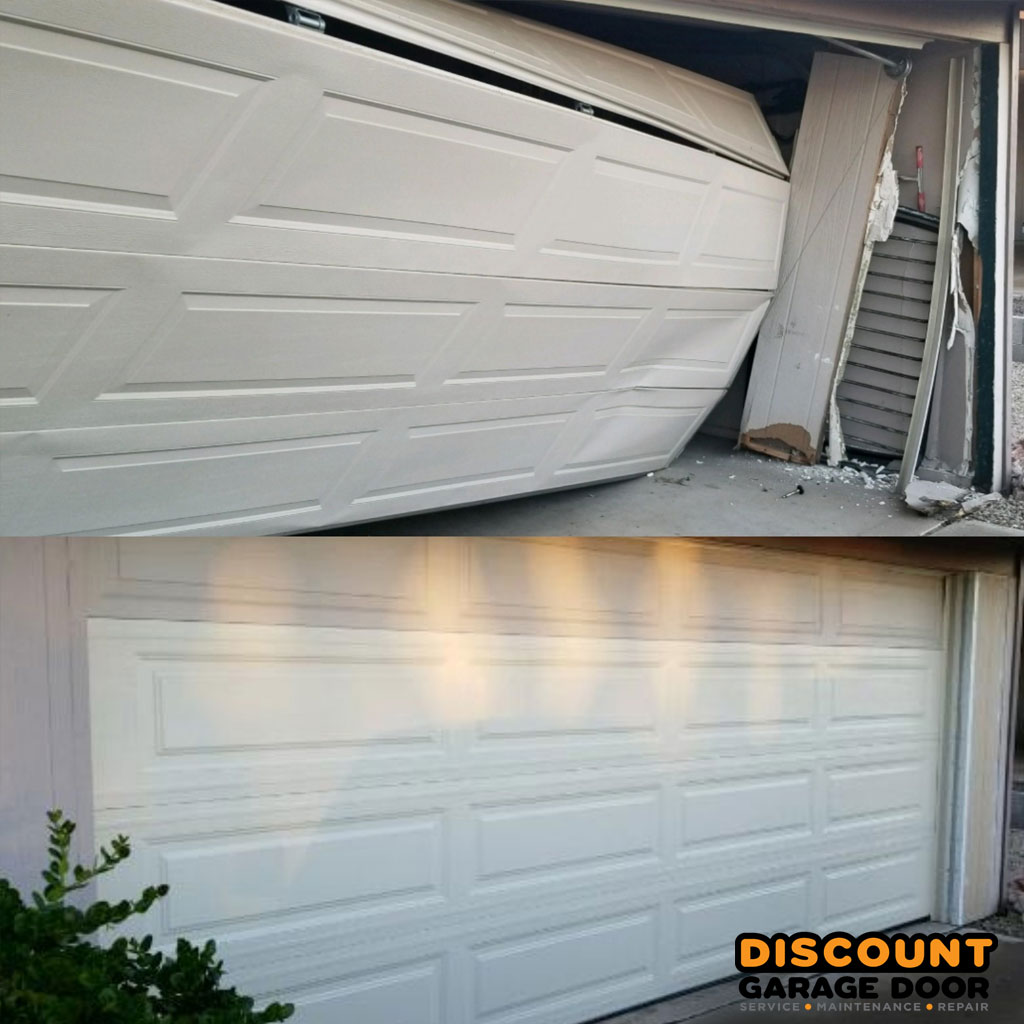 Garage Door Panel Repair
Old damaged or broken garage door panels? We can quickly replace garage door panels, hinges and rollers and get things back on track. Call now for garage door maintenance and repair.
Garage Door Panel Replacement
Damaged garage door? Backed your car into the door or has the door come off the tracks and damaged the panel? You may not have to replace the whole garage door, we may be able to just replace the damaged panel. Our professional technicians will inspect your garage door and recommend the best course of action.
Professional installation of garage door panels is recommended for safety and quality reasons. Panels can be heavy and the door is also under tension from the springs and motor. Improper maintenance can lead to more damage and injury. Our installers have proper training, tools and experience to make sure your garage door is repaired properly and safely. We'll make sure the door and tracks are adjusted and aligned so that your garage door opens and closes smooth and correctly.
Call us now for fast service or to schedule an appointment.